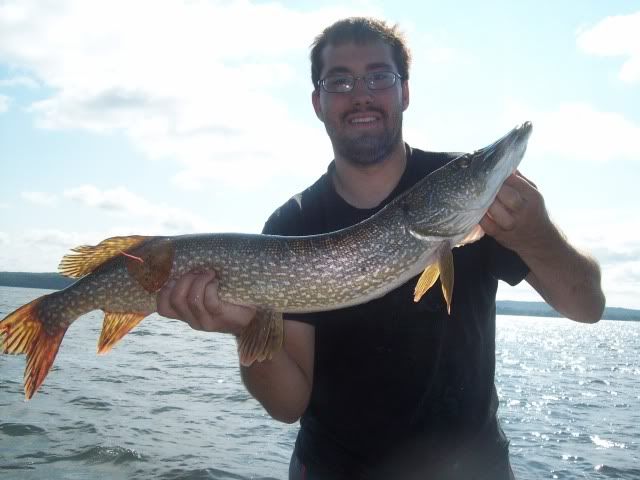 There are a lot of reports around of plenty of Northern Pike being caught. Fisherman are catching large numbers of pike and they can be found in all their usual places around the lake.

Pike are being caught in large numbers and some real quality fish are getting boated.

Missisqoui Bay has been producing some very nice Pike for those that are interested in battling these toothy hard fighting fish. Fisherman are doing very well in the bay and have caught quite a few fish over 10 pounds with one hitting the scales at 16.5 pounds.

#5 Mepps spinners or big Rapala's are doing the trick.